Watch Me Grow Child Care
Who We Are
Watch Me Grow Child Care and Preschool is a small privately owned school that was founded by Julie Costello. Julie was a Preschool Teacher for 10 years before taking a position with a non-profit agency in Arizona that worked to improve child care services throughout the State. She has a Masters Degree in Early Childhood Education and has always been passionate about the field. After her first child, Bailey, was born in 2004 she struggled to find child care that met her high expectations for quality care. This journey led to the opening of Watch Me Grow in October of 2005.
In order to provide an added level of security and comfort for parents, Watch Me Grow was the first school in Arizona to offer an online viewing system and continues to be one of the very few to offer web cameras in our classrooms. Julie is still responsible for the day to day operations and you will see Bailey visiting the classrooms after school, along with her little brother, Declan.
The staff at Watch Me Grow has created an environment that is positive and loving, full of smiles from happy children who are cared for as if they were our own children. We pride ourselves on staying up to date on the latest research and developments in Early Childhood Education and strive to provide the absolute highest level of care for each and every child.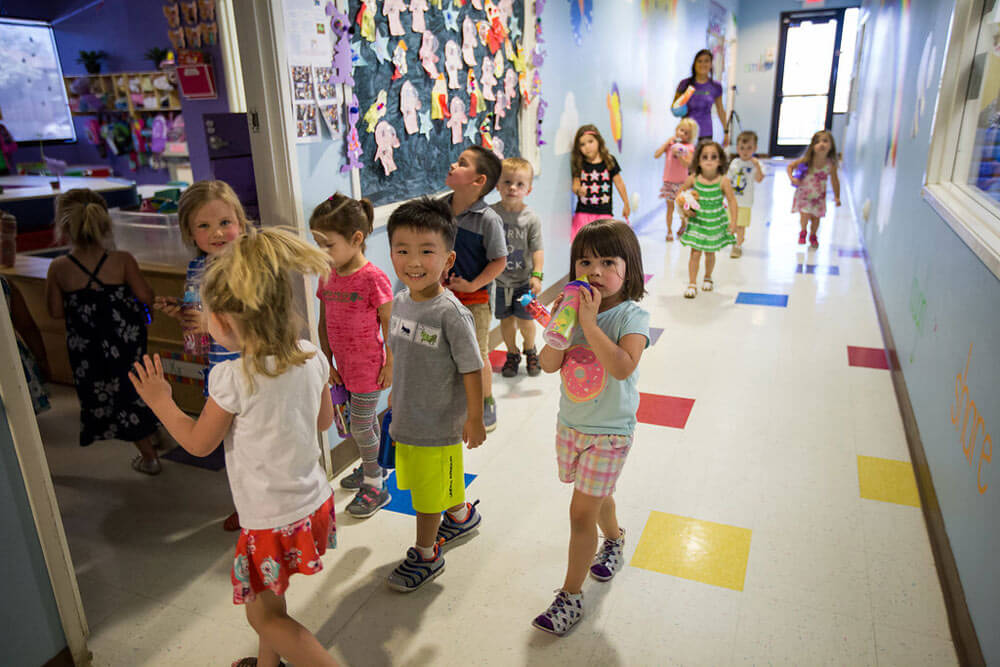 Mission Statement
At Watch Me Grow Child Care and Preschool our mission is to make a positive difference in the life of every child by partnering with parents to provide an environment that is safe, nurturing, educational, and individualized.
Hours of Operation
Watch Me Grow Child Care is open Monday-Friday from 6:00 AM till 6:00 PM. Click here for a list of holidays and school closures or visit our online school calendars.

Lindsay Location Power Location Riggs Location