Ms. Madyson
Toddler Teacher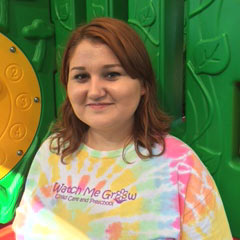 Ms. Madyson's Bio will be Coming Soon!
Exceptional Teachers
Just read some of our parent reviews to know that Watch Me Grow's continued success stems from our exceptional child care team members. When hiring preschool teachers and staff, we select highly qualified individuals who share our love for young children and learning!